UK Status



Resident. Widespread and abundant throughout the British Isles.

Montgomeryshire Status

Fairly common in the county and can be abundant where foodplant exists.



Wingspan :

M & F, 10-15mm.

Confusion species

None.

Flight time & Voltinity

(Univoltine?)

Habitat

Wherever the foodplant is found.

Foodplant

The stem of Juncus acutiflorus.

Lifestage data

Stem miner. Eggs laid on the heads of foodplant. Little is known about the larval stage or pupation.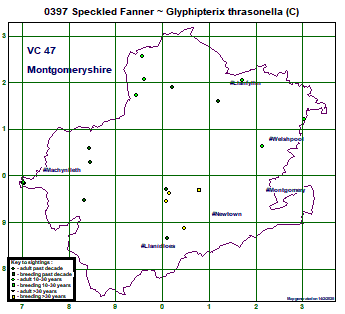 Click map for larger image