UK Status



Resident. A widespread and fairly common species in Britain, more scarce in Ireland.

Montgomeryshire Status

Found at Cors Dyfi in 2011 and at Guilsfield a few years later.



Wingspan :

M & F,9-13mm.

Confusion species

None.

Flight time & Voltinity

(Univoltine.)

Habitat

Wherever the foodplant is found.

Foodplant

Silver birch catkins.

Lifestage data

Eggs laid on catkins. Larva lives and feeds within the catkins. Pupates in a silken cocoon attached to the trunk of the tree.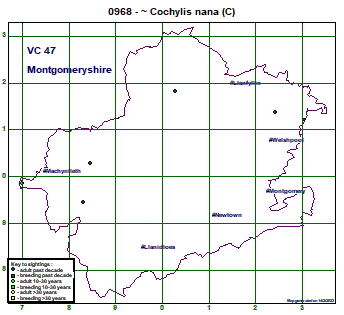 Click map for larger image