UK Status



Resident. Widespread throughout the British Isles, can be locally common especially in the south, less common in Scotland.

Montgomeryshire Status

Recorded from several sites throughout much of the county.



Wingspan :

M & F, 13-19mm.

Confusion species

Can resemble Cnephasia.

Flight time & Voltinity

(Univoltine)

Habitat

Wherever foodplant is found.

Foodplant

Alder, rowan and bilberry.

Lifestage data

Eggs laid on foodplant. Larva feeds openly on the leaves. Pupal site unknown.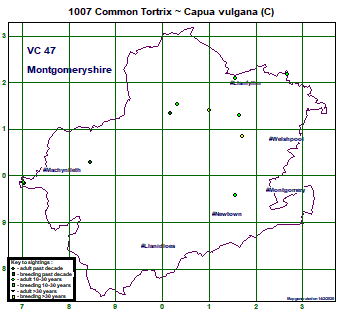 Click map for larger image