UK Status



Resident. Widely distributed over much of the British Isles.

Montgomeryshire Status

Recorded from several sites in the northern half of the county.



Wingspan :

M & F, 17-23mm.

Confusion species

A. punctidactyla.

Flight time & Voltinity

(Bivoltine)

Habitat

Wherever foodplant is found.

Foodplant

A wide range of herbaceous plants.

Lifestage data

Eggs laid on foodplant. Larva feed on the flowers and young leaves. Pupates on the host plant.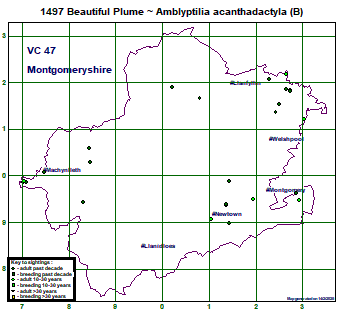 Click map for larger image